Pet Hair Cleaning
Cats and dogs shed hair almost all the time, even though there are peak seasons for both types of pets. Even if you comb them regularly, some of the hair will still fall on the floor and furniture of your house. It's important for you to take proper action to get rid of it.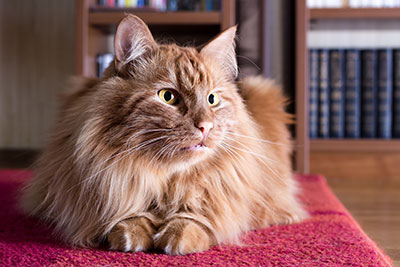 Carpet Cleaning
Yes, most of the pet hair does get on the carpet when your pet walks around, plays with you and its toys or takes a nap. Unfortunately, it is really easy for the hairs to travel deep down into the pile. This is where deep cleaning comes to the rescue. There are special techniques for extracting the hairs stuck between the fibers. They are effectively removed along with dust and dirt. The techniques are completely safe, too. There is no risk of pulling fibers out or distorting the direction of the pile. Eventually, the carpet becomes plush and regains its looks and texture.
Upholstery Cleaning
Many pets prefer the sofa and armchairs over the floor for napping. That is why the upholstery requires proper cleaning just like the carpet. There are two important factors in this case. The choice of tools and materials is critical as each type of fabric is very specific. There are different approaches to cotton and microfiber sofa cleaning, for example. The second major factor is cleaning the entire surface area of each piece of furniture. The tight spots require special attention.
Odor Removal
Pets leave not only hairs and dandruff, but leave their odor on the carpet and upholstery as well, especially during play. That is why the cleaning process must include odor removal. There are special methods and products which are designed to remove the compounds causing the odor and not simply to mask them. When these are used with precision and care, you can expect excellent and lasting results.
Need pet hair cleaning for your carpet, rugs and upholstery? Let us do the job professionally in little time. At "Carpet Cleaning La Canada Flintridge", we use techniques, equipment and materials with proven efficacy and safety. Call us or send a message to use our services. Find out more about them on our website.